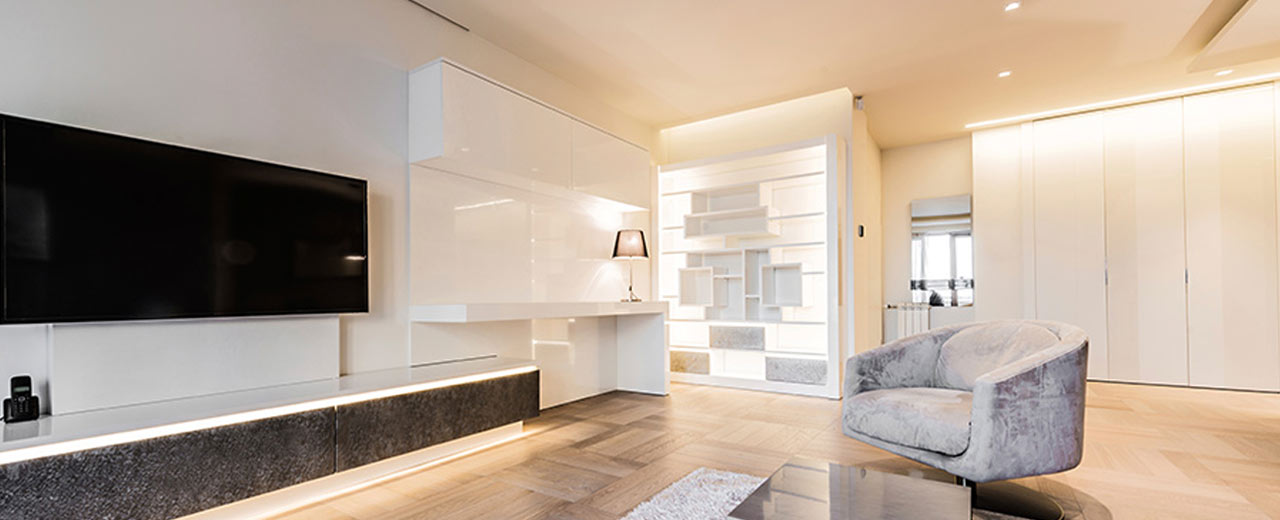 Home Automation (KNX Standard)
What is Home Automation
A home automation system ensures centralized control of all installations in a building. They manage lighting, cooling, heating, sound, multimedia and various actuators like shutters, doors etc. It leads to improved comfort and security and reduced energy expenditures. All modern home automation systems allow also controlling available functions from a mobile device. Compared to a conventional individual set-up, this unified solution ensures far more control and flexibility.
Why KNX
Whatever the kind of building is, KNX opens up completely new opportunities for building control systems that are not accessible with the traditional installations. With KNX, all applications in the home can be controlled via a single touch panel. From heating, ventilation and access control to remote control of all household appliances. KNX automation allows to increase comfort, safety and energy savings. Increased control combined with the possibility for upgrade at any time is among the major advantages of KNX. The open protocol of the system enables the use of components from various manufacturers. There are over 300 suppliers, registered to produce KNX products.
Why New System
Relying on its significant expertise in building automation systems, New System offers smart home solutions exceeding customers' expectations. Perfectly suited to occupant's lifestyle, home automation systems ensure remote control and automation of all processes in home improving comfort and security while optimizing energy consumption and expenditures, with the system undertaking the most appropriate actions according to the occurring event.
In order to propose the best possible solution, the participation of our team in the project design from an early stage is crucial. Our further work includes several steps like project assessment and consulting, design, implementation, additional settings and maintenance throughout system's life cycle.
New System is a certified KNX partner. We have established partnerships with companies such as Siemens, Schneider Electric, ABB and Jung. Our team of highly motivated engineers is trained and certified by KNX Certified Training Centre. We provide a full range of solutions from design to components delivery to maintenance operations on KNX systems designed by New System or by other companies.
knx.org